A new addition to the Matchbox conference itinerary this year was Mobile World Congress Asia held in Shanghai.
---
Like its larger sibling conference held in Barcelona it is organized by the GSMA – the guardians of the global network operator ecosystem. Having attended MWC in Barcelona since 2008 I found a familiar feel to the Asian edition.
At around a 50% scale of the global event there was plenty to see and do, with four large exhibition halls and two smaller halls filled with exhibitors and attendees; plus a hotel venue for the GSMA sponsored key note speeches and seminars. Naturally, China's globally recognized companies took centre stage on the exhibition floor; Huawei, ZTE, China Unicom, and China Mobile. Alongside these were the usual congress heavyweights such as Qualcomm, Nokia, Cisco, and Tongyu; to name but a few.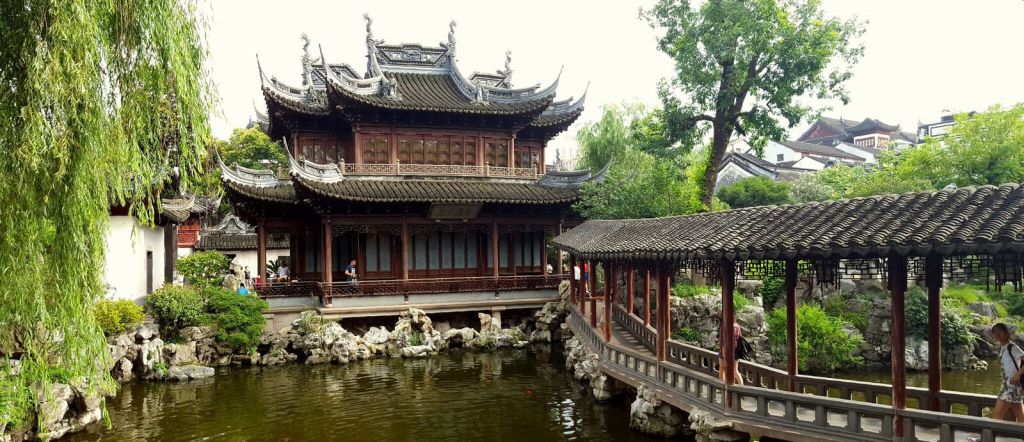 The topics and themes for the keynotes and seminars were a continuation of those familiar GSMA drumbeats of 5G, LTE, IOT, security and standards. We spent most of our first day attending a range of talks about Smart Cities, Connected Car, and connectivity protocols. The talks themselves were pitched at educating the attendees about the features and potential uses of these technologies rather than getting down to the nitty gritty of how to use them in anger or wider implications for the society that will shortly be surrounded by them. Still it was good to hear reaffirmation of what we know and hear about interesting case studies and anecdotes.
I enjoy walking the show floor to meet people on the stands and hear about what people are saying and doing. Nokia, like many others, had recently announced their own "full stack" IoT platform called IMPACT ("Intelligent Management Platform for All Connected Things" in case you were wondering). Nokia's particular tools handle "data collection, event processing, device management, data contextualization, data analytics, end-to-end security and applications enablement for any device, any protocol, and across any application". This same statement could apply to any of the plethora of tools and products on show in Shanghai. For example, a short stone's throw away from the Nokia stand were Cisco showcasing their own portfolio of IoT tools and products, enabling the deployment of IoT applications from "fog to cloud". Many huge companies are making significant investments in developing their IoT platform in order to make a land grab in this rapidly expanding market place. As the space expands and consequently contracts interoperability and standards will continue to be key to IoT realizing its potential, so the GSMA has plenty to keep them busy in the years to come.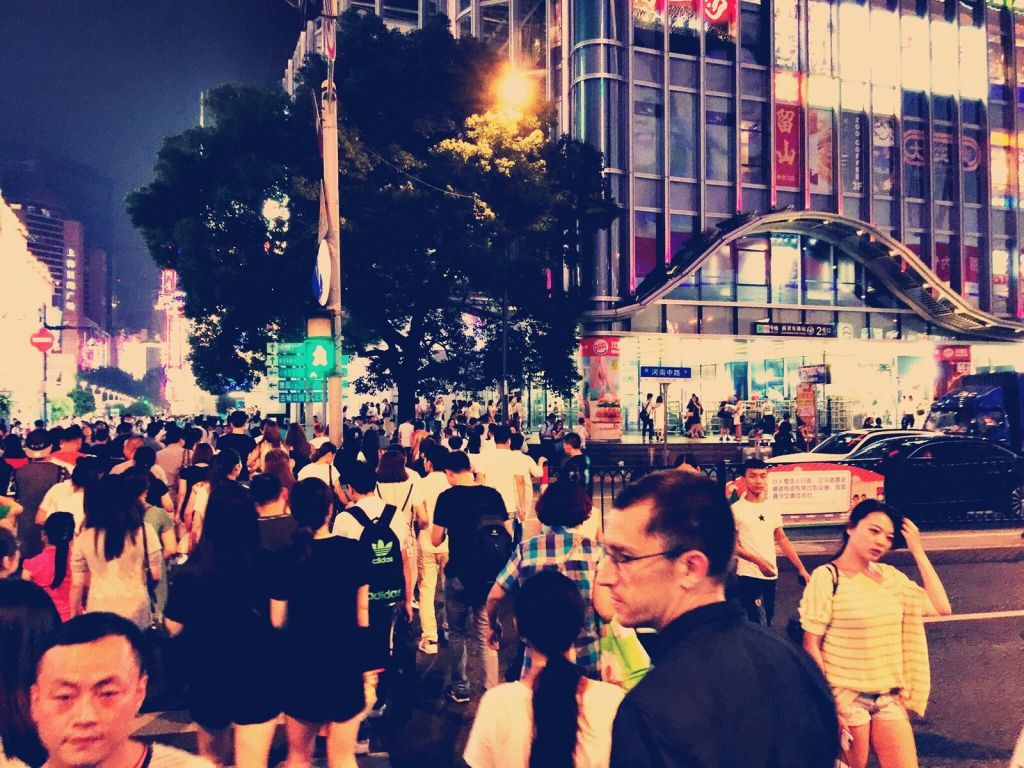 We found our way to the small and perfectly formed UK Trade and Industry stand, showcasing British companies making waves in China. The UKTI staff seemed to spend most of their time fielding questions about the England football team's surprise exit from Euro 2016 at the hands of Iceland, and the UK's equally unexpected decision to exit the EU.
Having an outreach agent like the UKTI on an exploratory trip to new regions is invaluable. They provide very good local market knowledge, contacts and expertise for, and are able to make introductions and arrange meetings with a vast array of companies. More importantly they made some winning bar and restaurant recommendations. Anyone planning a business trip to China should consider this option.
Exhibiting on the UKTI stand were fellow British company Redbox Mobile. We made friends with their UK sales manager, Fraser Sim, and having travelled halfway round the world to explore new opportunities we discovered Fraser lives 2 miles down the road from Matchbox HQ in Brighton.
The final order of business was with the GSMA themselves and signing up to their digital marketplace, a matchmaking site for buyers and sellers of mobile related goods and services. Given the reach and reputation of the GSMA being on their marketplace allows us an initial foray into new markets we might not reach otherwise.
Once business had been tended to, Matthew and I indulged in our real motivation for a trip to China – total immersion into one of the world's great cuisines. Shanghai didn't disappoint us or our stomachs. Yang's fry dumplings was easily the best value meal, we ate like kings for $5 total. There was so much broth, sweat, and tears of joy that the locals were toweling us off with their own napkins. Nanxiang Steamed Bun Restaurant provided the perfect lunch destination to break up our tour of the old town's Yuyuan gardens and bazaar. Then as our trip was drawing to a close we found our way to Boxing Cat Brewery to work up an appetite for our final hurrah in the amazing Du Shi Dong restaurant which served the wonderfully fiery Hunan regional cuisine.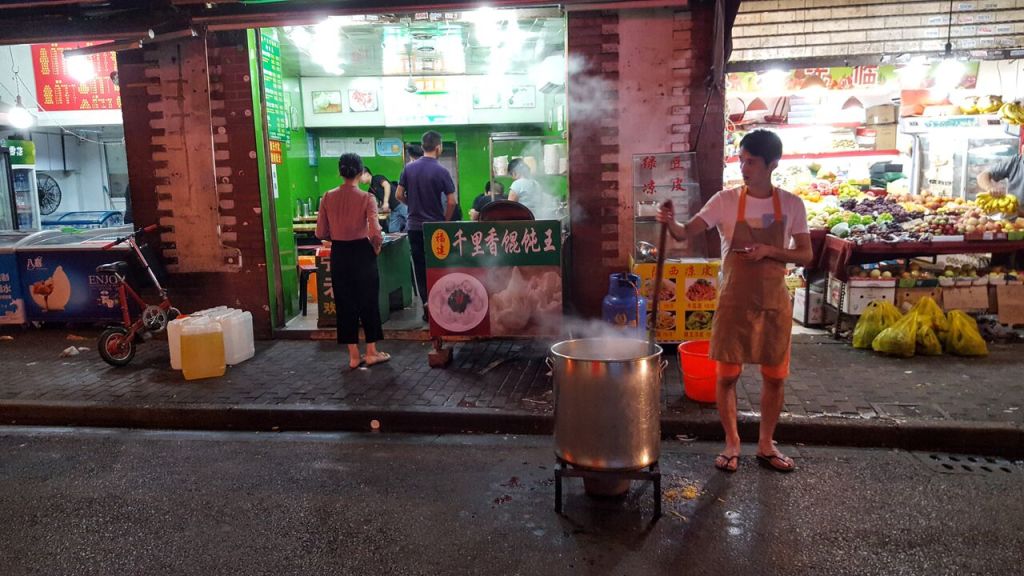 As we sped back to the airport on the 430kph maglev train we had much to digest. In China both the rate of economic growth and scale of consumption was phenomenal. With towering skyscrapers and brand-filled malls we could have been in any city in the world. What sets China apart is how new everything is, this hive of economic activity is built on technology. Aggressive Smart City projects are abound all over China, well in advance of what we see in the US or Europe. The West led the way with the Smartphone revolution, and from what we saw in Shanghai it is our friends in the East that shall lead the next IoT revolution.
---