Met Office weather app for Windows Phone takes a fresh look at the weather with an intuitive design and augmented reality.
---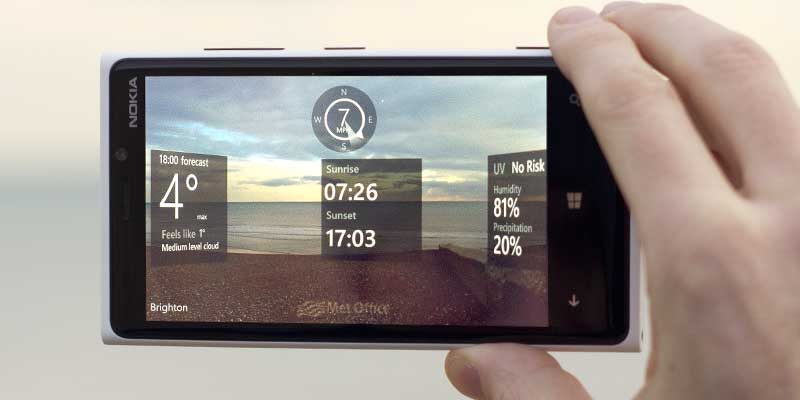 UK's official weather service has a wealth of data and a global reputation for reliability and accuracy. In a nation obsessed with weather we had the privilege of creating the official Met Office app for Windows Phone 8.
"Three technical goals drove the design and development of the app", says James Morse, Matchbox Creative Director. "First, we had to make sure weather warnings were core to the user experience. Second, to use augmented reality to enrich the phone's camera view with local weather details. Third, using the start screen's live tiles to surface weather info. Although this was later stripped back due to server constraints – it is something we aim to improve in future updates."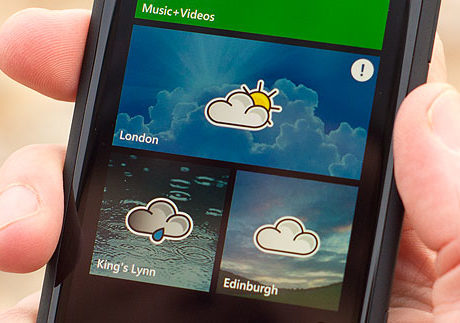 Applying our tried-and-tested methodology for mobile apps and our experience of the Windows Phone platform, we set about bringing the idea to life. "One of the biggest challenges was working through the logic for warnings. Delivering warnings to users is so critical to Met Office that there is little to no room for error", says Rik Dodsworth, Matchbox CTO. "Testing warnings was also tricky as we had to schedule in data changes to provide the correct test environment."
The Windows Phone app was a significant first step in making use of AR to better present information
"We're very happy with the app and have received some excellent reviews"
Met Office – available from Windows Phone Store – covers all geographical areas within the United Kingdom.
For the latest weather forecasts and information about weather and climate science visit metoffice.gov.uk
Also seen on Windows Phone Central
---