The award winning ultrasound scanner for Mobisante, delivered in ultra quick time.
---
Mobisante had identified a unique solution combining Windows™ Mobile devices with medical diagnostic devices, that could deliver low cost, extremely mobile ultrasound scans, using a probe attached to a mobile phone. This potentially life-saving device – named MobiUS™ – could prove vital for improving maternal and fetal health in developing countries and rural locations. Mobisante approached Matchbox with an existing application that required a number of updates and enhancements to deliver the required functionality and performance. Turnaround time was just 10 weeks, before the application went into production and additional clinical trials.
A number of updates were required to enable Wi-Fi and e-mail connectivity, and a desktop application for the review and printing of scans by healthcare professionals. Reliability and performance were vital to the success of the project. We were poised and ready to commit to helping such a vital application.
Matchbox assembled a complete Windows Mobile solution team, comprising software architect, graphic designers, developers and software testers to realize the updates needed for the Mobisante application and desktop software.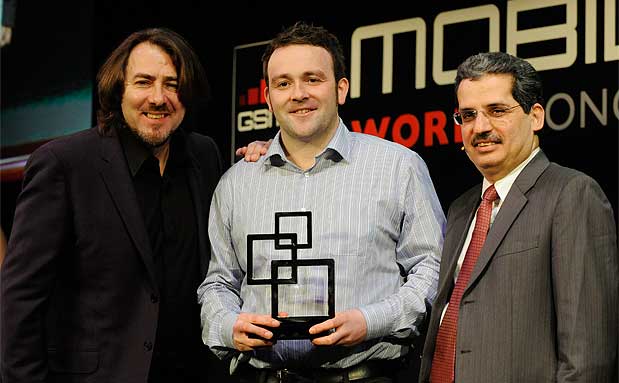 The collaborative nature of our relationship with Matchbox Mobile enabled us to think together as one team, rather than as separate entities. The resultant trust between the teams and a clear project plan enabled us to deliver a quality, innovative and ground-breaking application on time and on budget.
Plugging into an existing project and code base was the first challenge for Matchbox. Features needed to be added and completed quickly, without adversely affecting the existing parts of the product. We needed to work with custom hardware that was still being prototyped. With only a handful of probes available, resources were limited and had to be shared between the development and test teams.
Our collaborative approach to working with our customers helped the Mobisante team ensure costs were controlled to meet their stringent budget, and kept them fully updated on project progress. The Matchbox developers were in daily direct contact with Mobisante's project technical lead, while our project manager distributed weekly update reports and conducted weekly team calls.
As a result of the application's successful development, Mobisante was able to initiate new clinical trials on time. MobiUS was recently cleared by the FDA and has been demonstrated in business meetings and tradeshows to a very positive response. In February 2011, the GSMA awarded Mobisante the prestigious GSMA mHealth Innovation Award at Mobile World Congress.
Also seen on CNET
Highlights
GSMA mHealth Innovation Award winner
Developed in just 10 weeks
---